Aug 14
6
Are you like  the thousands of people who are always looking for their chargers to top up their mobile phone/Ipad/Kindle or Android device.
Well look no further, we can install a twin socket complete with two USB charging sockets which enables you to leave your cable plugged in at one central point. You can even remove one old socket and replace with this new device. Price is around £30.00 plus vat + fitting costs of approximately £25.00.
When you consider how much it costs to purchase two complete USB chargers, this permanent solution becomes very cost effective.
Should you wish to enquire, just fill your details into our quick enquiry form online and we will contact you directly.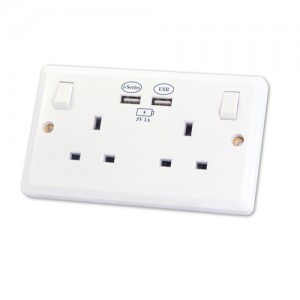 Back